Tamarah Ellen enjoys the art of photography. She has been in the creative arts and beauty industry most of her life. As a former model herself, she is great at helping her clients to relax in front of the camera, and has an eye for capturing one's beauty. Also as a former model, she can help her clients with natural posing. Her passion for romance, beautiful lighting, as well as creative set designs, indoors and outdoors, gives an added touch to any portrait. She enjoys making her subjects/clients feel like superstars on set! Tamarah sees the beauty of women and men, at any age and enjoys bringing that out, as well as their inner beauty. She has a gift to make any set, indoors or out, feel and look romantic.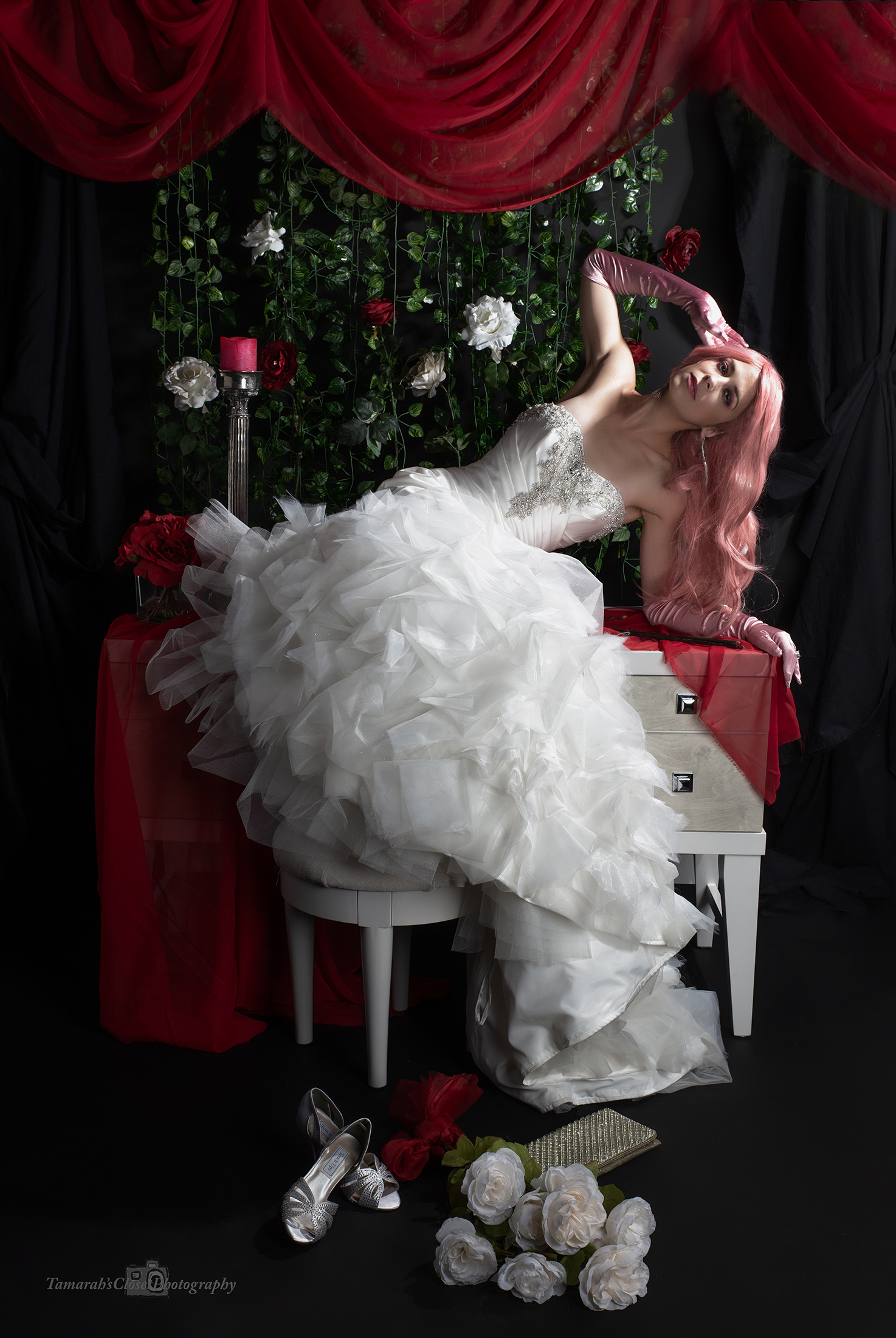 Bridal Bubbles & Flashes: Bridal session up to 2 hours of studio time starting at $325.00 in a romantic studio setting and one set change. Bring your formal rehearsal dinner gown, and we will photograph you in that too! During this time, you will enjoy a glass of wine or bubbly with cheese! There's always a prize gift for you! For an additional cost, we can take you to location outdoors after the studio flashes! *Customizable
Bubbles, Flashes & Moms: This premier package offers up to 4 hours of studio shooting time for the bride the mothers of the bride & groom in their formal gowns. Bring your formal rehearsal dinner gown and we will capture you in that too! Mom's deserve a beautiful portrait of them in their special gowns too! Total package of $500.00, also including wine & cheese, and relaxing music. If you want to bring the groom for a portrait in his favorite suit or tuxedo, bring him along for an additional $50.00. He deserves to be spoiled too!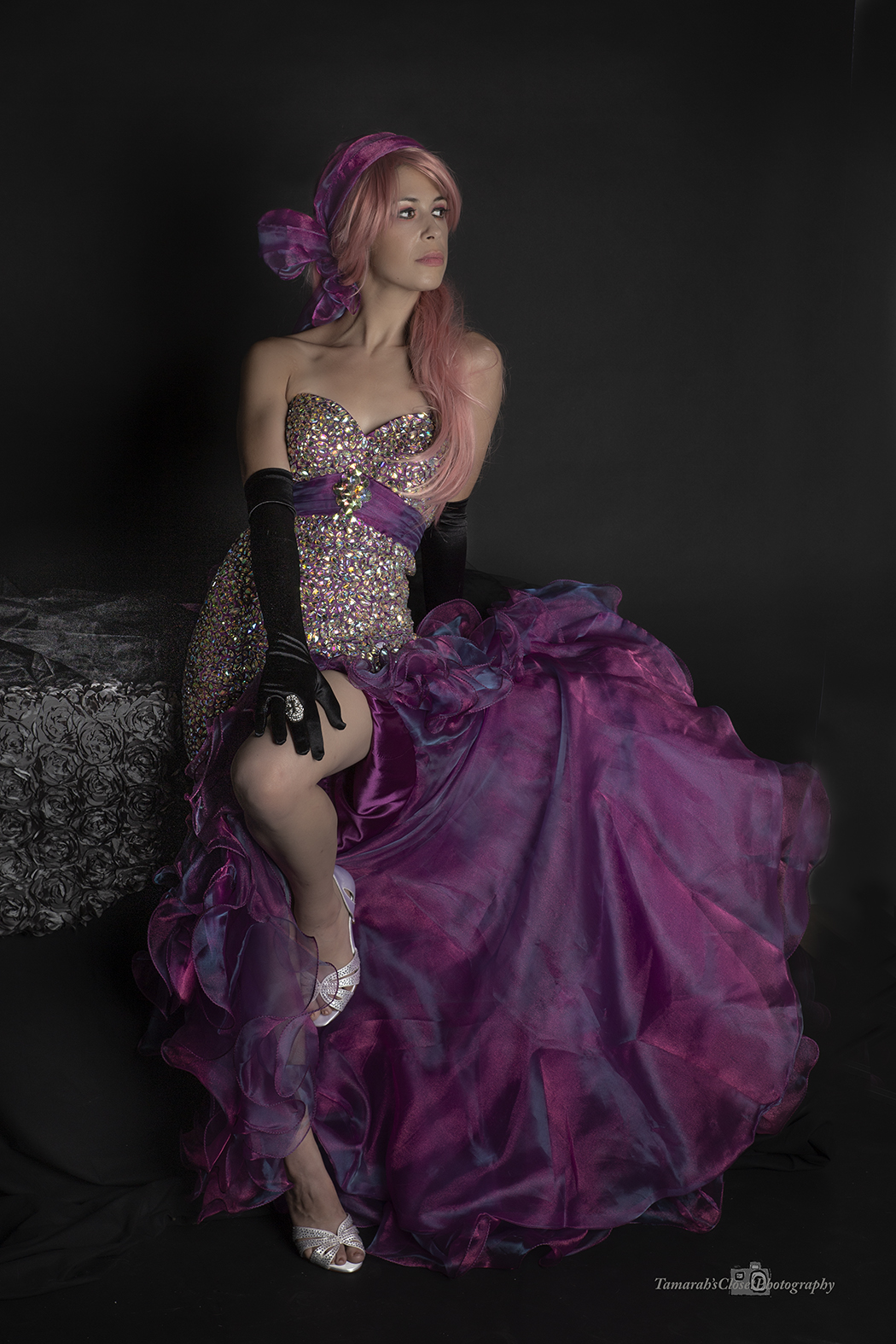 Location Bridal Portrait: If the outdoors is what you prefer, we offer a portrait session starting at $325.00, depending on location. Cost of renting a venue will be paid by the bride. Location shots will be quoted per booking.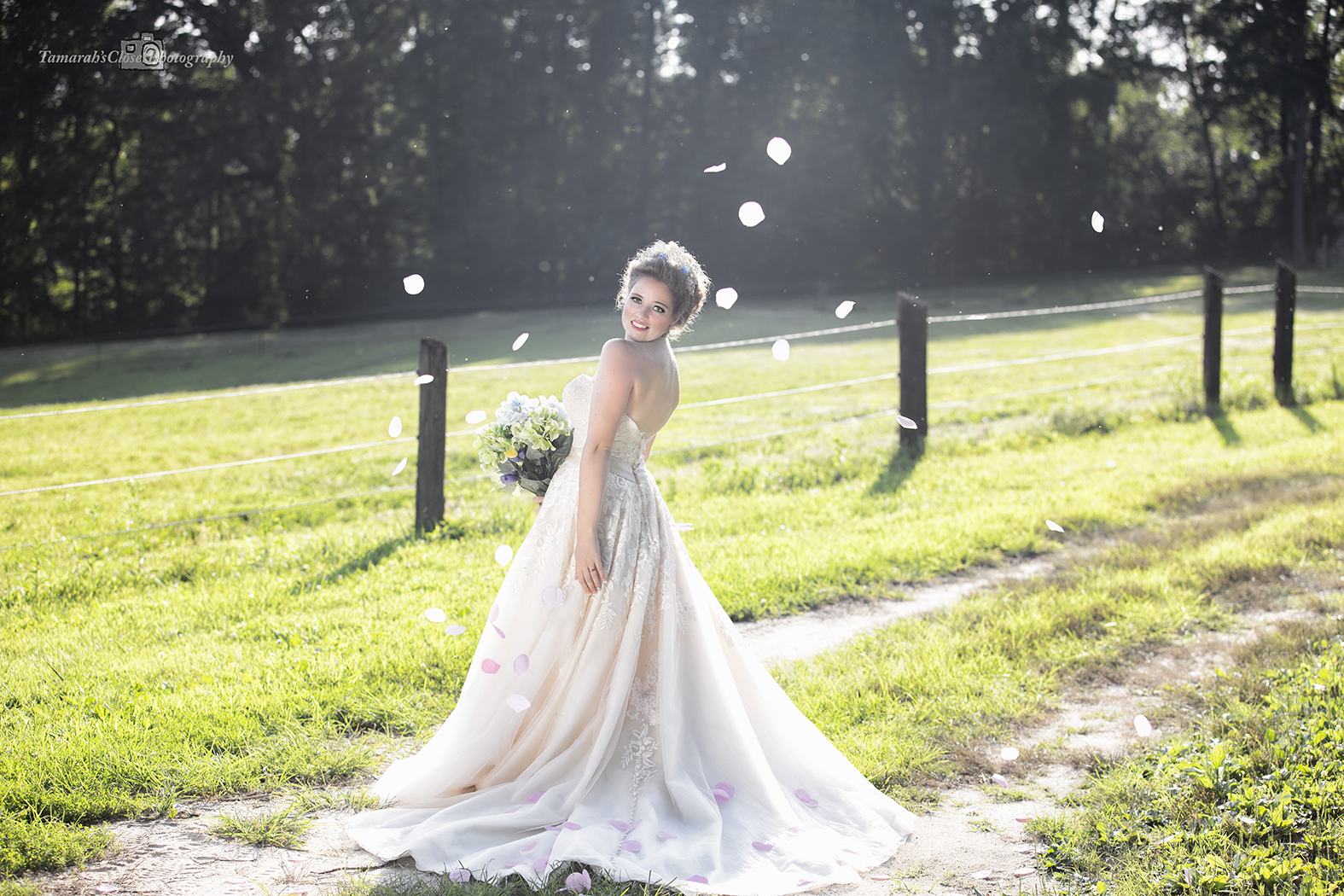 Elopement bridal session: We offer quick mini sessions for the bride on the go, who is eloping and not wanting as much fluff! Up to 1 hour of studio shooting time or location at $225. Additional cost for location and studio.
Smoke & Mirrors: Tamarah Ellen also offers hair and makeup for portrait sessions for additional costs. Years in the beauty industry as a model, and hair & makeup artist, Tamarah enjoys glamming up her models & brides, with smokey eyes, Hollywood red carpet looks, or you can go au natural!!! Add Hair & Makeup to any session for an additional $150.00 to seal the deal of your beautiful portrait session. If you are a bride & you want to duplicate this on your wedding day, an additional $75.00 will be added.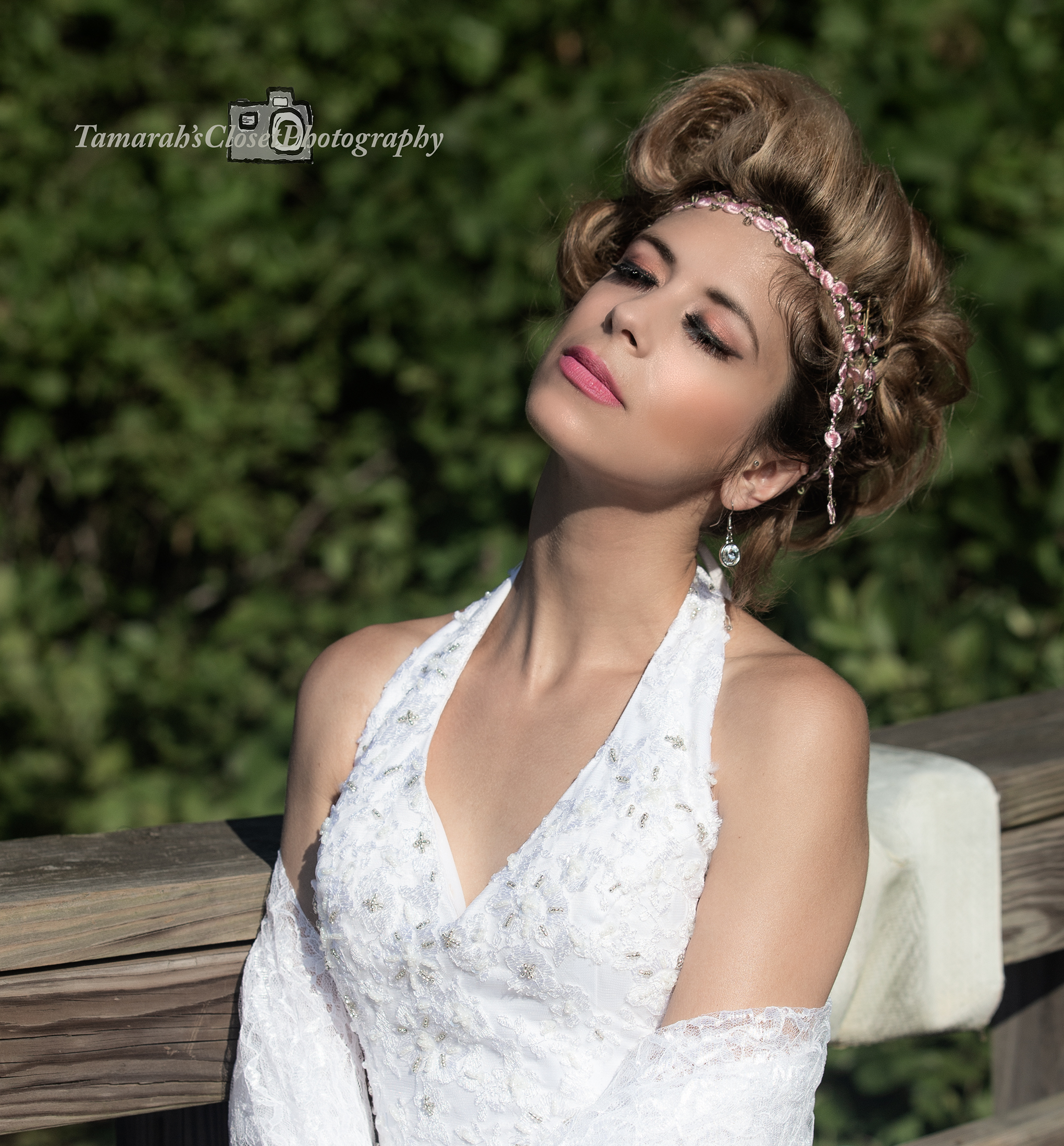 Hair, Makeup & Photography by Tamarah
Standard Portrait Sessions and/or Family Portraits: Photography is a visual journal of your life and Tamarah believes that a picture is worth a million words! Enjoy a beautiful portrait session for your or your loved one with up to 1 ½ hours of studio time, or outdoors starting at $225.00. (Add up to $50.00 for family portraits for additional time is needed.) If you want indoors and outdoors, we can come up with a package for you. Tamarah loves spoiling her clients and making them feel like a superstar on set!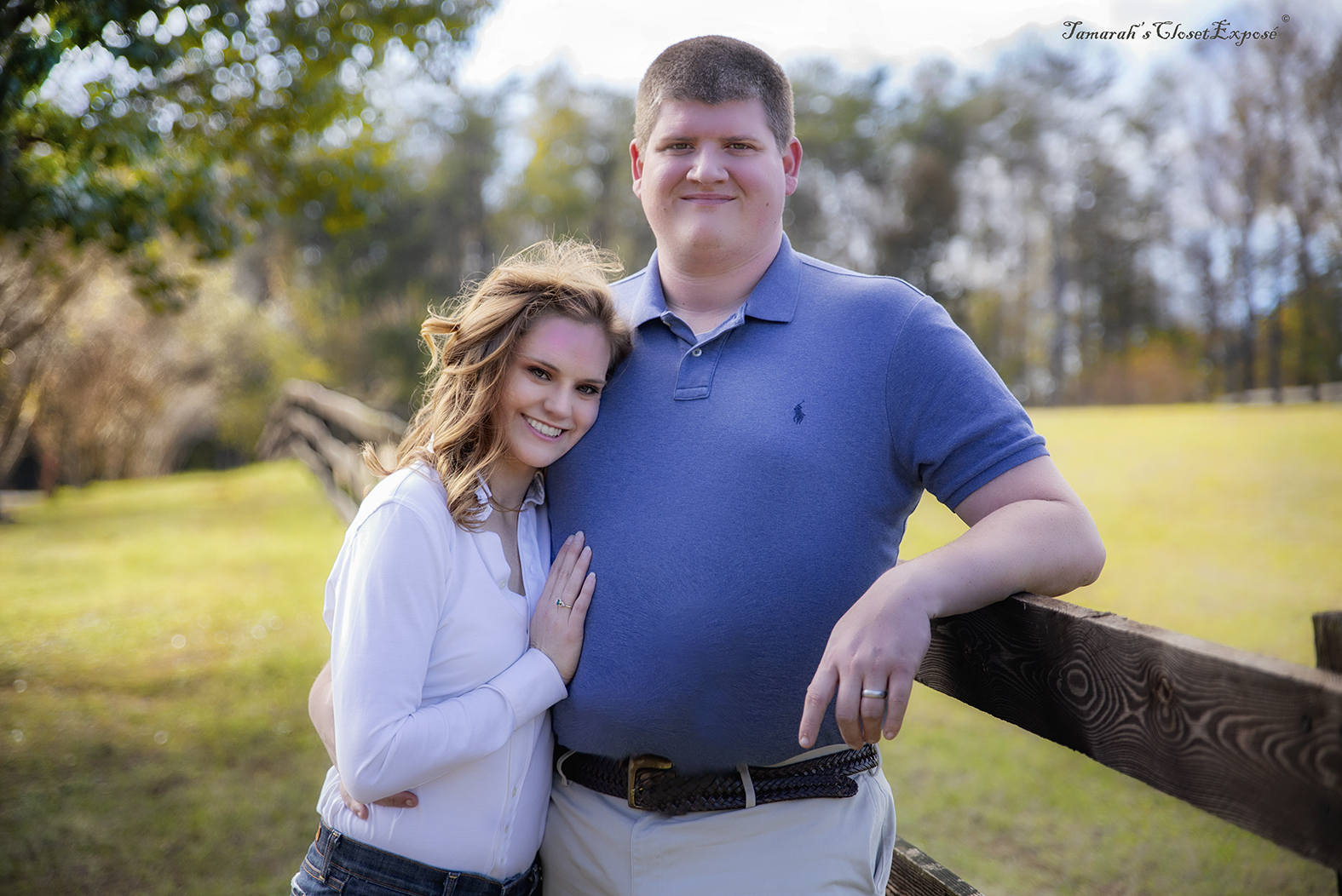 Corporate Headshots: Enjoy 30 or 45 minutes of studio time for a professional headshot with beautiful lighting for your website and business cards. *** You can bring Tamarah to your business also for corporate shots for the whole team. Prices will be catered to your needs.
*** We do not offer wine or bubbly for location shoots!